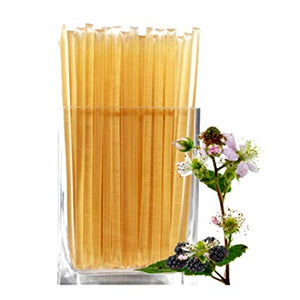 CBD Honey Stick - 10mg

CBD honey sticks are a delicious and convenient way to incorporate CBD into your daily routine. Each stick contains 10mg of CBD, which is the perfect dose for beginners or those who want to try out CBD. The honey is locally sourced and is mixed with wildflower honey, providing a natural sweetness.
These honey sticks are perfect for those who are always on the go and don't have time for complicated CBD products. Simply tear open the stick and mix the honey into your tea, coffee, or other beverages. The CBD honey stick is a discreet way to enjoy the benefits of CBD without drawing unwanted attention. Give it a try and see how it can enhance your daily life!