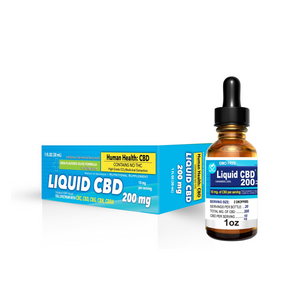 Liquid CBD 200 Drops by K.W.A. Labs
Liquid CBD 200 Drops by KWA Labs in Irvine, CA are a laboratory-made and nano/micro-particled CBD product that is 4x stronger than the Liquid CBD 100 Drops. This full-spectrum, US-grown, non-GMO hemp-derived CBD is designed to provide fast-acting relief from a range of health and wellness issues, including pain, anxiety, depression, appetite, insomnia, inflammation, nausea, seizure disorders, behavioral issues, memory, asthma, vascular dilation, and even erectile dysfunction.
The product's unique formula includes organic extra virgin oil, chamomile extract, valerian root extract, peony root extract, and phytocannabinoid-rich whole plant hemp extract. These ingredients work together to create a potent and effective CBD product that can help improve overall health and wellbeing. If you are looking for a stronger CBD product that can provide fast-acting relief, Liquid CBD 200 Drops by KWA Labs is an excellent option.