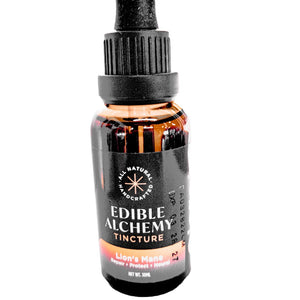 Lion's Mane mushrooms have numerous benefits for human health. They are used as a natural remedy for several health conditions and ailments. The following are some of the benefits of Lion's Mane mushrooms:
Firstly, Lion's Mane is excellent for promoting digestive health. It improves liver function, liver protection, and helps with peptic and duodenal ulcers and chronic gastric inflammation. Secondly, it is also used for alleviating mental apathy, boosting cognitive function, and improving mood. Thirdly, Lion's Mane is a restorative health tonic that promotes overall wellness and vitality.
Moreover, Lion's Mane mushroom has been shown to increase neuro-trophic activities by stimulating nerve or brain cell growth. This could possibly be responsible for the mushroom's purported brain-strengthening and antidepressant effects. Additionally, it accelerates the healing of ulcers and reduces general inflammation, regulating blood sugar and cholesterol levels.
Lastly, Lion's Mane mushroom supplements are used to help treat stomach and esophagus cancers. Lion's Mane mushrooms are a great natural remedy for several health conditions and are an excellent addition to one's diet.